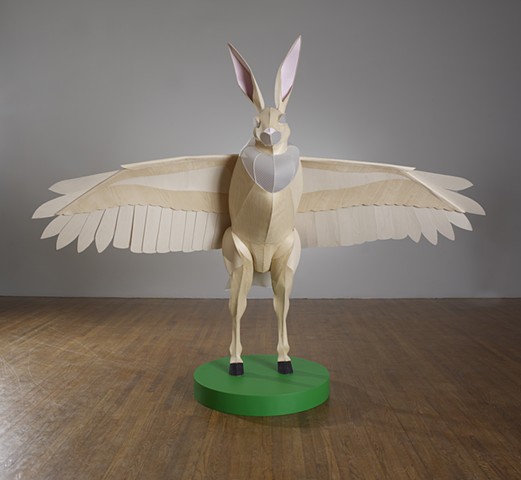 21st CENTURY SUPER SPECIES: JACK-DOR
Copper rod, birch veneer, Rowlux, artificial sinew.
8' x 10' x 4'
2010
This is the first of a series of large scale "super creatures."
The 21st Century Super Species is a new breed of animal forced to come together as a reaction to extinction.