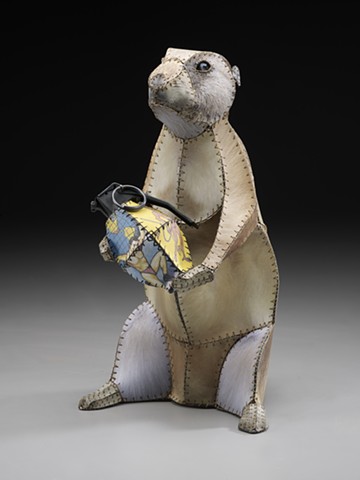 MEXICAN PRAIRIE DOG
Copper rod, archival inkjet print on paper, grenade parts, artificial sinew.
13 x 7 3/4 x 10 inches
2010
The Mexican Prairie Dog (Cynomys mexicanus) is endemic to north-central Mexico. Habitat loss due to the expansion of agriculture and livestock farming has given this creature endangered status. Many colonies have been exterminated through poisoning.
The imagery on the grenade is from Mexican loteria cards, a bingo like game of chance that dates back to the 18th century.